Weekly Pregnancy Yoga Classes +
Post Natal Yoga one to one sessions with Lou: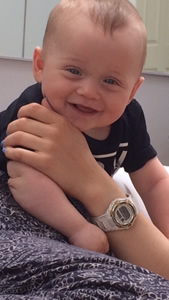 Pregnancy Yoga

– Tuesdays

7.00pm to 8.10pm
£10 for a drop in class
(please contact me for monthly costs)

Post Natal Yoga –
One to One Sessions
 £55 per hour at your own home
Inner Space Studios
The Yoga Shed,
(next to Biscoes Solicitors & behind Pages Newsagent),
The Square, Wickham,
Hampshire, PO17 5JN.
Please check out the Inner Space Studio, The Yoga Shed website
for more information.
Recent Testimonial:
Martha Alice Finley born at home in the bath on 23/07/17 weighing 8 pounds 15. So delighted we got to have the birth we wanted. 2 hours established labour. Birthing ball was a godsend and I could hear your voice saying 'step away from the bed, pretend the bed doesn't exist'. Thank you for all your support and amazing pregnancy yoga classes xx.